Our SEO Firm Portfolio: SEO Case Studies
Our SEO firm has worked with all types of businesses when providing our web design and SEO services in order to increase a company's website ranking in popular search engines such as Google, Yahoo, and Bing. These services have provided outstanding results for each of our customers including increasing traffic for popular search phrases by increasing organic page ranking. Whether our customers have just started a new business or they are interested in improving their current online presence in order to increase sales for an existing company, our SEO firm has the experience and expertise needed to help.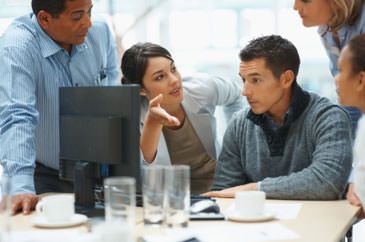 We can offer:
As a leading SEO firm, we can work with any type of business including large and small businesses across the country. If you do not see a case study listed for your industry above, please contact our SEO firm to learn more about previous projects that our SEO experts and consulting have worked on as well as to find out how we can help your company improve its search engine ranking.
How our SEO Firm Can Help
Our SEO firm offers a complete range of search engine optimization services for both new and existing businesses. With our SEO web design, SEO copywriting, and other search engine optimization services, we can develop new search engine optimized websites as well as optimize existing websites for popular search phrases and keywords. Our SEO firm can help new businesses develop an online marketing presence and can also help growing businesses by improving their Internet marketing efforts.
SEO for New Businesses:
For new businesses, our SEO firm can help you create the online presence that your new, growing company needs. From reviewing your competitors' existing websites to reviewing what potential customers are searching for, our SEO firm will perform the necessary background research before beginning your SEO services. We can then use our SEO web design services to create an affordable search engine optimized website for your business. We also offer SEO copywriting and social media marketing services to help further build up an Internet presence for your new business. With the complete SEO services that we offer, we are the SEO firm that many new business owners choose.
SEO for Existing Businesses:
Our SEO firm offers a variety of SEO services for existing business. For example, we can redesign an existing website or create a new website for your business with our SEO website design services. We can also utilize the complete SEO services that are available from our SEO firm to improve the search engine optimization of your company's existing website by applying a variety of SEO techniques including developing original SEO content with our SEO copywriting services.
To learn more about our SEO firm and how our SEO services can help your business, please contact our SEO company. You can also contact our SEO firm to learn more about the companies that we have worked with in the past and to find out additional information about how our SEO services have helped these companies reach their online marketing goals.