eCommerce SEO: Web Design & SEO for eCommerce Shopping Websites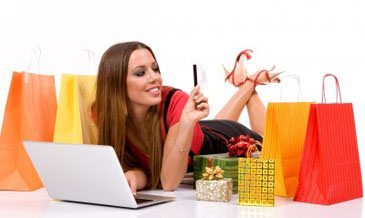 In addition to developing and designing websites for eCommerce stores and businesses, our eCommerce SEO services allow us to optimize websites for search engines in order to attract more customers. We are also able to incorporate an easy to use shopping cart into any website that allows the business to manage products and sales. With our eCommerce SEO and website design services, we are a one stop shop for all eCommerce stores interested in selling products online.
If you are interested in learning how our eCommerce SEO services can help develop the website that will attract new business and customers to your website and increase online sales while allowing you to easily manage products and orders, please learn more about our SEO services by contacting our SEO company today.
eCommerce SEO Case Study: Hunting Camping Deals
The Hunting Camping Deals website is an example of our eCommerce SEO services for affiliate websites. For this website design project, we created a simple layout, conducted thorough industry and keyword research, and developed extensive search engine optimized content. The main goal of this website is to attract website visitors interested in buying any of the many hunting, camping, and shooting supplies available for sale at discount prices. To learn more about this SEO project or our eCommerce SEO services in general, please contact our SEO company.
About Hunting Camping Deals
Hunting Camping Deals is an affiliate website associated with the hunting, camping, and shooting supplier, Dealer Ease. As a leading SEO company for eCommerce websites, Silver Scope is the preferred SEO and web design company for the Dealer Ease affiliates. For this particular affiliate website, the goal was to market and sell as many of the products available through this wholesaler as possible.
Our SEO Approach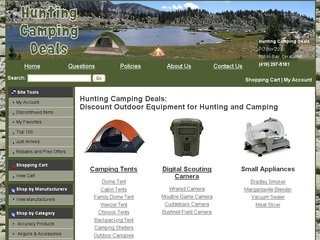 Because of the vast number of products that this company sells, our first step during this eCommerce SEO project was to conduct in depth research regarding what products customers are searching for and the keywords that they use when searching. We next used this information to help us select 100 key phrases. We then developed a page optimized for each of these phrases. Each page includes SEO content and displays a number of products for sale within the category. By narrowing down the products and optimizing pages for specific categories, we were able to attract traffic for each type of product for sale resulting in substantial sales for our client.
Other eCommerce SEO and Website Design Services
eCommerce Shopping Cart Integration: Our simple and easy to use shopping cart software is easy to integrate into any website design. This shopping cart allows our clients to upload and manage products and process orders quickly and easily.
SEO Copywriting: We offer our SEO copywriting services with any eCommerce SEO project. Including search engine optimized copywriting with any eCommerce website can help increase search engine rankings for any website allowing it to produce greater traffic and sales. Additionally, SEO content can help website visitors and customers learn more about your products increasing the likelihood that they will make a purchase.
Search Engine Optimized Website Design: We can design search engine optimized websites that allow customers to easily navigate your website in order to locate and purchase products. Our eCommerce SEO websites will integrate seamlessly with your shopping cart for a clean look while increasing traffic and making your website work for you as an effective marketing tool.
Learn more about our eCommerce web design and SEO services by contacting us today.