Contact Our SEO Company
As a leading SEO company, Silver Scope Web Design offers a variety of search engine optimization services to businesses across the country. From small businesses advertising to customers in their local area to nationwide companies attracting business from around the country, our SEO company can help. If you are interested in learning more about our SEO services and how these services can help your company achieve its marketing goals, please contact us using the form below. You can also call our offices directly at 877-745-8772.
Please complete this form to contact us.
Silver Scope Web Design & SEO Company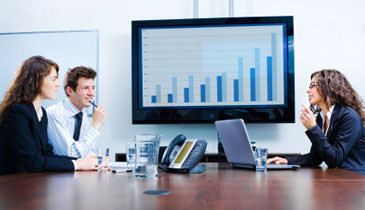 Toll Free: 877-745-8772
St. Louis: 314-324-4269
At our SEO company, we hold customer service as a top priority. Therefore, we are available with extended hours, even during some evenings and weekends to talk with you. We can review each individual company's current position and existing Internet marketing strategies in order to determine the best SEO approach. With our complete search engine optimization services, our SEO company can help you develop an effective website and achieve your marketing goals. To learn more about how our SEO company can help your business, please contact us today.
Effective Internet Marketing: SEO for Your Company
The search engine optimization services offered by our SEO company allow you to achieve an effective presence on the Internet. A search engine optimized website from our SEO company will easily become a central part of your online marketing strategy to attract new customers from around your city or across the country.
Our SEO company can help you to:
Develop an effective website that encourages sales and promotes business
Add search engine optimized content to your website that is both search engine and user friendly
Increase traffic to your company website by achieving improved search engine rankings
Create a website that helps your company achieve your internet marketing goals
Perform the key phrase research needed to understand your industry and what customers are searching for
Utilize a complete range of SEO techniques to improve your website's rankings
Maintain top rankings with ongoing search engine optimization and content development services
Our SEO Services
As a leading SEO company, locally owned and based out of St. Louis, Missouri, Silver Scope offers a complete variety of SEO services for small businesses and other local businesses. Our SEO services provide clients with a complete analysis of their current marketing situation in order to achieve the best results. When beginning any SEO project we perform the necessary research in order to understand each client's industry as well as the relevant key phrases for which customers are searching. The SEO experts at our SEO company can then use this information to develop an effective SEO strategy for each company.
The SEO services utilized by our SEO company during any website optimization project include:
To learn more about any of these SEO services or to find out how our SEO company can use our search engine optimization services to help your website reach its full marketing potential, please contact us.