Search Engine Marketing Information: SEO Resources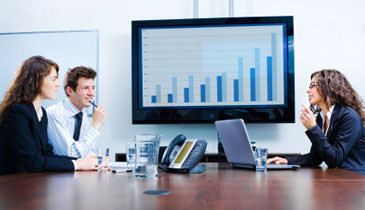 Search engine marketing and search engine optimization are terms used to describe the concept of designing and coding a website so that it is easily recognized and highly ranked by popular search engines. Websites that are coding using SEO and search engine marketing techniques are effective marketing solutions for any business as they can increase the organic ranking of a website allowing it to attract and generate new website traffic and consequently increase business. Another form of search engine marketing that can be used in addition to utilizing a variety of SEO techniques in order to improve website ranking is to use pay-per-click advertising. The main downside to this search engine marketing method is the high monthly costs that are associated with this marketing.
At our SEO company, we offer a variety of search engine marketing services including offering SEO website design, website search engine optimization, SEO copywriting, social media marketing, and local SEO services. If you have been looking for a SEO company that offers affordable and effective search engine marketing and SEO services, please contact our SEO company to learn more about how our services can help.
Search Engine Marketing Resources
As a leading SEO company, we understand that search engine marketing can seem like a complicated concept. At Silver Scope Web Design, we want our customers to understand search engine marketing and how this process can be used to increase a website's organic search engine ranking as compared to utilizing costly pay-per-click advertising services. Therefore, we have provided a number of search engine marketing resources for our existing and potential clients. Please feel free to browse this information resource section.
If you have additional questions about search engine marketing or how SEO services can help your business, please contact our SEO company directly.
What is SEO - This article provides a basic introduction to search engine marketing and SEO.
Search Engine Placement: Factors that Affect - This article explains some of the basic factors that can affect SEO. When performing SEO and search engine marketing services for an existing website at Silver Scope, we will first review each of these factors as it relates to your site in order to determine an optimal search engine marketing plan.
How to Improve Search Engine Rankings - This page contains an article that offers insight on ways businesses can improve their organic search engine ranking by utilizing common principals of search engine marketing.
Learn more Search Engine Marketing Information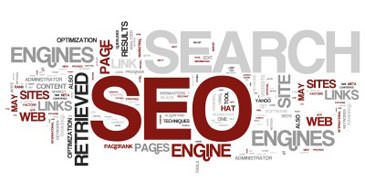 If you are interested in learning additional information about search engine marketing and how you can use search engine optimization to improve your website rankings and market your business online, please contact an expert at our SEO company. With our search engine marketing and SEO services, we can develop a new search engine optimized website or improve your existing website so that it becomes a key part of your Internet marketing plan. Our search engine marketing services can help businesses in nearly any industry to attract new customers and increase business. If you are ready to start making your website work for you, contact our SEO company today.