Search Engine Optimization for Websites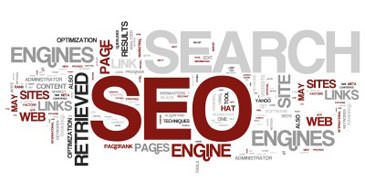 Search engine optimization (SEO) is the process of coding and building or modifying a website so that it can easily be recognized and discovered by popular search engines including Google, Bing, and Yahoo. With proper search engine optimization, your website can become an effective internet marketing tool for your business. Our search engine optimization services are an affordable option for businesses interested in improving their website ranking for relevant keywords and phrases in popular search engines and attracting increased traffic.
As a leading search engine optimization company, we utilize a number of search engine optimization techniques in order to optimize both new and existing websites. These techniques will show satisfactory results and can help increase business and sales for any size company. To learn more about our search engine optimization services and to find out how we can help your company rank at the top of Google, Yahoo, or Bing, please contact our SEO company today.
Our Search Engine Optimization Techniques
The way in which popular search engines rank websites is constantly changing. In fact, in an official Google Webmaster Central Blog, Google stated that they expected to release roughly 500 changes to their search algorithm in 2011. Because search engines are always changing and new competition is constantly being added, it is important that you maintain a focus on search engine optimization throughout any stage in your website development or web marketing plan. We recommend utilizing basic search engine optimization techniques when first developing a website as well as employing ongoing tactics such as adding search engine optimized content with SEO copywriting services regularly.
Some of the main techniques and principals we utilize with our search engine optimization services for new or existing websites include:
Sitemap Creation
Code Validation
Keyword Density and SEO Copywriting
Meta Tag and Alt Tag Development
Broken Link Correction
Internal Link Review
Link Analysis
Search Engine Friendly Footer and Header Development
Duplicate Content Review
Search Engine Optimization: When to Optimize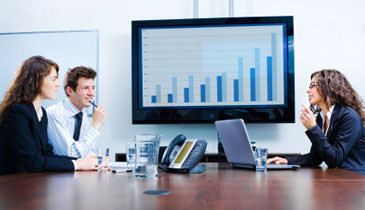 The best way to handle search engine optimization for your company is to have an experienced SEO firm build and design your website from scratch utilizing hand coding and applying relevant SEO principals throughout the entire development process. Using SEO website design services will ensure that your website has the necessary basic principals to make it an effective part of your online marketing strategy.
If you already have an existing website for your business, our SEO company offers a variety of search engine optimization services that can help to improve the search engine ranking of your website. By using a variety of search engine optimization techniques, we will help your existing website rise to its full potential. If your existing company website is not bringing in the traffic you desire, please contact our SEO company for a review of your current website and Internet marketing strategies and to receive our search engine optimization recommendations.