SEO Company: Search Engine Optimization & Web Design Services
Search Engine Optimization (SEO) is the process of designing or modifying a website so that it is easily recognized, understood, and processed by search engines. Therefore, SEO includes the incorporation of search engine friendly design, search engine optimized coding, and SEO content.
SEO, Web Design, & Website Optimization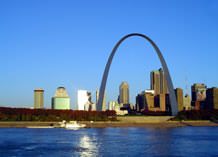 At Silver Scope, we are a website design company turned SEO firm. We began by offering our clients high quality websites that utilized proper coding and clean designs. We eventually began to recognize the importance of proper SEO for any website, and we then started to incorporate the principals of SEO into every website design project we completed. Now as an experienced SEO company, we still offer superior website design services. Our website design services focus not only on providing a satisfactory user experience but also on optimizing websites to receive outstanding search engine placement.
In addition to designing new websites and optimizing these for search engines using a variety of SEO principals, we can also apply concepts of SEO to existing websites in order to improve search engine rankings of these websites.
Why Companies Choose Our SEO Services:
We offer a complete range of Internet marketing and SEO services
We perform adequate research to understand each industry
We help companies realize and achieve their online marketing goals
We offer SEO services that are affordable for any budget
Learn more about choosing our SEO Services
Request Our SEO Services
If you would like to learn more about how our SEO services can help your business develop the website it needs to become an effective and key part of your online marketing strategy, please contact our SEO company. Our SEO consultants and experts can work with you to understand your industry and to develop an approach to SEO that best meets your needs and budget.
Contact our SEO Company
Learn More About SEO
For the unfamiliar business owner, SEO can seem like a mystifying and complex concept. This is worsened only by the fact that SEO is an ever-changing field as popular search engines modify their search algorithms regularly. To learn more about SEO, you can contact our SEO company directly. You can also find more about SEO by visiting our Search Engine Marketing Information & SEO Resources page which provides a variety of informational articles about SEO including: