Local SEO Services for Local Small Businesses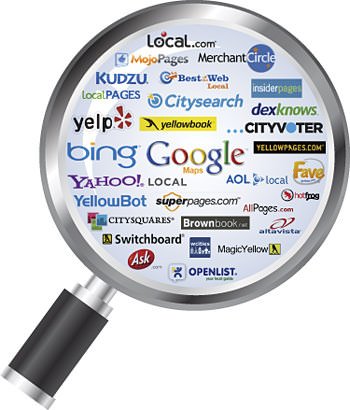 While customers used to find a local business by searching the Yellow pages or by talking with friends and neighbors, with the advance of the Internet many individuals are now turning online to search engines in order to find local businesses and services. Because of this, local SEO is becoming increasingly important for helping local businesses attract customers in their area. As many companies are discovering, an investment in local SEO is an investment in your company that can help bring in and attract new business resulting in significant new business and growth.
As a leading SEO company offering local SEO services, Silver Scope can build your company a new search engine optimized website with our SEO website design services or we can optimize your existing company website to improve its ranking on popular search engines such as Google, Bing, or Yahoo. To learn how our local SEO services can help your local business grow and attract new customers, please contact our SEO company.
Our Local SEO Clients
At Silver Scope Web Design, we have worked with a variety of types of local businesses and companies to provide our local SEO services. By utilizing special search engine optimization techniques, we can help local businesses improve their search engine ranking for searches performed in their local area. Our local SEO services are available to help home service providers, shops, restaurants, and stores to draw in local customers.
Our local SEO services have helped many small and local businesses including:
Retail Stores
Restaurants & Bars
Lawyers
Doctors & Medical Offices
Automotive Repair Shops
Landscaping Companies
Construction Companies
Remodeling & Home Improvement Companies
At Silver Scope Web Design, we are a local SEO company based out of St. Louis, but we can work with companies in any large or small city throughout the country including big cities such as New York, Los Angeles, Chicago, Houston, Philadelphia, and San Antonio as well as any smaller city or town.
What are Local SEO Services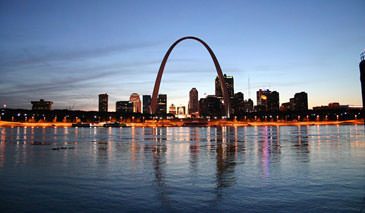 Local SEO is the concept of using search engine optimization on a local scale. While many smaller and local businesses originally did not think that they could narrow down or target customers who visited their website and therefore were worried a website may be lost on people located nowhere near their business, local SEO solves this problem. Local SEO helps your website to improve its rank in popular search engines for your city and your industry. In this way, our local SEO services can make your website an effective local marketing tool for your business.
When providing our local SEO services, we can apply a number of SEO techniques to your existing company website or we can provide SEO website design services to design a new website. We utilize a number of search engine optimization techniques including on page optimization and internal link building. Our local SEO results in organic search engine rankings that will allow local potential customers to find your business. To learn more about how our local SEO services can help your business to grow and expand by attracting local customers with improved search engine ranking, please read more about local business SEO or contact our SEO company.