SEO Copywriting: Professional SEO Copywriters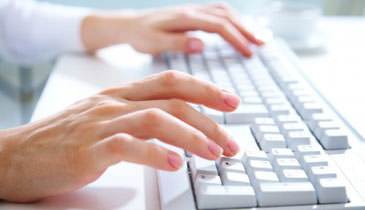 Website content is an important aspect of search engine optimization for any website. This is because search engines want to provide their customers with high-quality websites and results for any search. Therefore, it is important that your website provides adequate and accurate information. In addition to offering important information, your website content should be well written and developed with search engines in mind. This means paying special attention to the key phrases used and keyword density as well as utilizing a number of other important SEO techniques. Because developing SEO content is a complex process, it is best left to SEO copywriting professionals.
At our search engine optimization company, we employ professional and experienced SEO copywriters who are available to provide our SEO copywriting services to customers. Our SEO copywriters have a thorough understanding of important search engine optimization techniques and principals as well as a background in marketing. These copywriters can develop custom content that is written with an emphasis on search engine optimization as well as on marketing your services or products to potential customers.
In fact, we trust the abilities of our SEO copywriting services so completely that if there is ever a moment during which our SEO copywriters are not occupied writing content for our clients, we employ them to develop additional search engine optimized content for our own websites. To learn more about our SEO copywriting services and to determine how our SEO copywriters can help you, please contact our SEO company.
When to Hire SEO Copywriters for Copywriting Services
Companies will typically hire our SEO copywriters for:
Initial SEO Content Development for New Websites: The most common services our SEO copywriters provide is to develop content for new websites in combination with our SEO website design services. During the SEO copywriting process for new websites, we research potential key phrases and determine which phrases have the most potential for drawing in potential customers. Our SEO copywriters can then create custom written articles that utilize these phrases and market your products and services to website visitors. When you are working with our copywriters, you will find that our SEO copywriters perform all of the necessary research making the SEO copywriting process simple and hassle free for you.
SEO Copywriting & Rewriting Content for Existing Sites: In addition to developing content for new websites, our SEO copywriters can rewrite your existing content in order to improve search engine optimization. Whether you have effective sales copy that simply needs to be optimized for search engines or you have limited website content, our SEO copywriters can help.
Ongoing SEO Copywriting Development and Addition: Because search engines are constantly changing and updating their search algorithm in an attempt to produce high quality results for any search, it is important that you maintain a focus on search engine optimization not just when developing a website, but on a regular basis. At our SEO company, we understand the importance that SEO copywriting and updating website content regularly can have on search engine ranking. Therefore, we encourage our customers to utilize our SEO copywriting services regularly in order to add and develop new SEO content using our SEO copywriters.
With our SEO copywriting services, we can meet your any need. Whether you simply do not want the task of developing content for your website or you would like to have custom content that helps increase the search engine ranking of your website, we can help. To learn how our SEO copywriting services can meet your business' needs, please contact our SEO company.