Medical SEO: Search Engine Optimization for Doctors, Dentists, & Medical Treatment Centers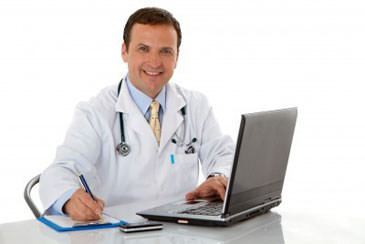 Medical SEO describes the specific search engine optimization services that are available to medical practices, doctor's offices, and medical treatment centers. With the medial SEO services available from Silver Scope Web Design, such as SEO website design, SEO copywriting, local SEO, social media marketing, and other search engine optimization services, our SEO experts can develop search engine optimized websites for the medical industry that effectively act as online marketing tools.
Our medical SEO services are available for:
Doctors & Physician Office Websites
Dentist & Dental Practice Websites
Medical Treatment Center Websites
Hospital Websites
Urgent Care Center Websites
Plastic Surgeon Websites
Many Other Medical Practice Clinic Websites
About our Medical SEO Services
When providing our medical SEO services, for doctors, medical offices, and treatment centers, we perform all of the necessary research in order to understand you industry and what your potential clients are searching for. We then apply this information when developing content for search engine optimization and creating an overall layout or design for your site.
To learn more information about our medical SEO services you can review our medical SEO case studies below. You can also find out how our medical SEO services can help your practice or medical office by contacting our SEO company.
Medical SEO Case Study: McCallum Place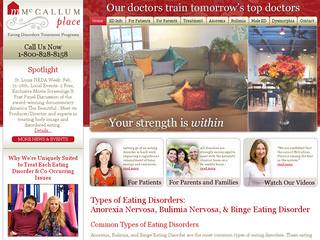 The McCallum Place website and SEO project is another example of our medical SEO services. McCallum Place is an established eating disorder treatment center located in the St. Louis area that serves clients on a nationwide scale. They contacted Silver Scope Web Design interested in redesigning their existing website and replacing it with a new, search engine optimized website that would help them attract clients from across the country.
Our SEO Approach
For this medical SEO project, we first redesigned this treatment center's existing website using a search engine friendly layout and search engine optimized coding. Our next step in this medical SEO project was then to utilize the same design to create a separate marketing site for this company that was specifically targeted towards search engine optimization. The marketing website includes a vast collection of articles each written with SEO content. These two websites work together to develop an effective online marketing strategy.
Request Medical SEO Information
To learn more about these medical SEO projects and to find out how the medical SEO services from our experienced SEO consultants can help your medical facility, treatment center, doctors' office, or other medical practice advertise to customers, please contact our SEO company.