Healthcare SEO: Search Engine Optimization for Healthcare Companies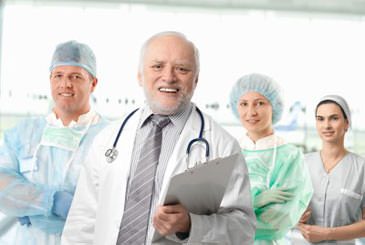 At Silver Scope Web Design, we offer healthcare SEO services a variety of types of companies in the healthcare industry. From companies offering healthcare services directly to patients such as medical offices and treatment centers to other businesses operating within the healthcare industry, our healthcare SEO services can help you create and optimize the website that will become a central part of your marketing plan and your Internet marketing strategy.
Our healthcare SEO services are available to any type of business related to the healthcare industry including:
Medical Offices
Hospitals
Healthcare Providers
Home Healthcare Providers
Treatment Centers
Wellness Centers
Therapists
Healthcare Services Companies
Our healthcare SEO services include the use of a variety of techniques and methods in order to optimize websites to rank well in search engines for popular key phrases. We utilize healthcare SEO website design, SEO copywriting, local SEO, social media marketing, and other search engine optimization techniques when developing and optimizing websites for businesses in the healthcare industry. With our healthcare SEO services, any business can have the website they need to effectively market their company online.
To learn more about our healthcare SEO services for healthcare providers and healthcare services companies, please contact the SEO experts at our SEO company.
Healthcare SEO Case Study: Webster Wellness Professionals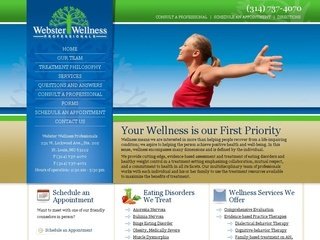 Webster Wellness Professionals is an eating disorder treatment center in St. Louis offering outpatient eating disorder treatment and wellness services that encourage adults to overcome eating disorders in order to live healthy lifestyles. This is a new healthcare center that was founded by the owners of another well established eating disorder clinic in the St. Louis area. The company was attracted to Silver Scope Web Design for our healthcare SEO and website design services, and they were interested in the development of a new website that would attract clients to this growing business.
Our SEO Approach
For this healthcare SEO project, we utilized a variety of services including SEO website design, logo design, copywriting, and more. We made the new website easy to navigate while also using a search engine friendly structure and coding. We also developed a number of pages each optimized for popular key phrases, which we discovered through our industry specific research. Overall, this healthcare SEO project resulted in an attractive website that effectively markets the wellness and treatment center to potential clients in the local area.
Healthcare SEO Case Study: Healthcare Contracting and Consulting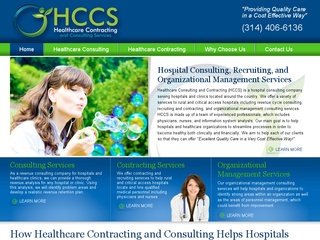 For this healthcare SEO project, we developed and optimized a website for Healthcare Contracting and Consulting, a company offering contracting, recruiting, and consulting services to hospitals and healthcare providers across the country. This new company came to our SEO company looking for a website that would attract business from hospitals around the country and tell potential clients about their available services.
Our SEO Approach
Our approach to this SEO project included developing custom search engine optimized content for this simple and straightforward website layout. This simple navigation structure and design allows this growing company to add new pages and content to their website as the company grows. Adding new pages in the future will help to improve the search engine rankings of this website for important key phrases.
Request Healthcare SEO Information
To learn more about these healthcare SEO projects or to find out how our healthcare SEO services can help your company achieve its Internet marketing goals, please contact our SEO company.